Location: Caerphilly, Wales, UK

Joined: Oct 2010

Posts: 428
Maisie - Staffie fostered in Treharris (3 years old female)
Maisie is an approximately 3 year old staffie and is currently on foster in Treharris, South Wales.
The Maisie Fact File
Dog status: Good out on walks, would prefer to be the only dog in her new home
Cat status: Unknown
Child status: Good, can be rehomed with children over the age of 8
House training: Perfect
Home alone: Fine to be left for short periods. Not suitable for full time workers as she loves company.
Basic training: knows the basics and walks nicely on the lead.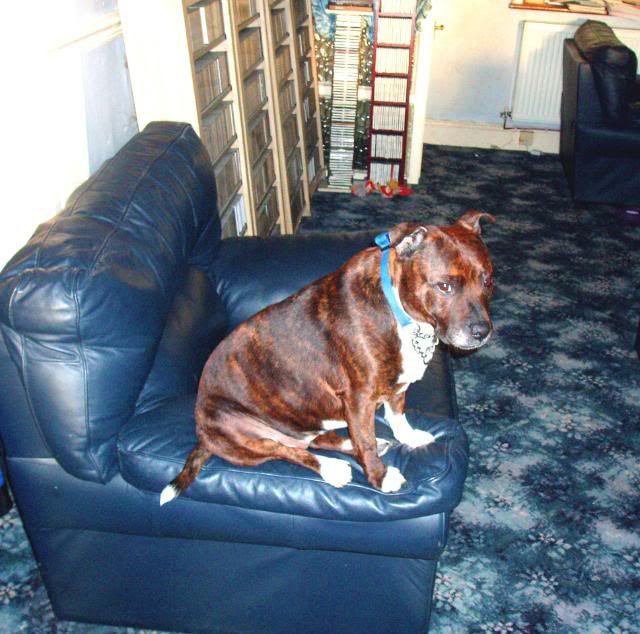 Maisie has settled in to her foster home very well and has shown herself to be a gentle and loving dog. She loves people and is always keen to say hello to visitors and people out on walks. She is good with children and likes their company; she could be rehomed with children over the age of 8 years.
Maisie is fine when meeting other dogs, unless they are too bouncy and get in her face too quickly, and then she has been known to growl at them. She does not snap, it is just a kind of ''keep your distance" growl. She is living as the only dog in her foster home and we feel this would be best for her in her forever home also (more cuddles for Maisie)
Maisie is untested with cats and may be best rehomed without feline friends.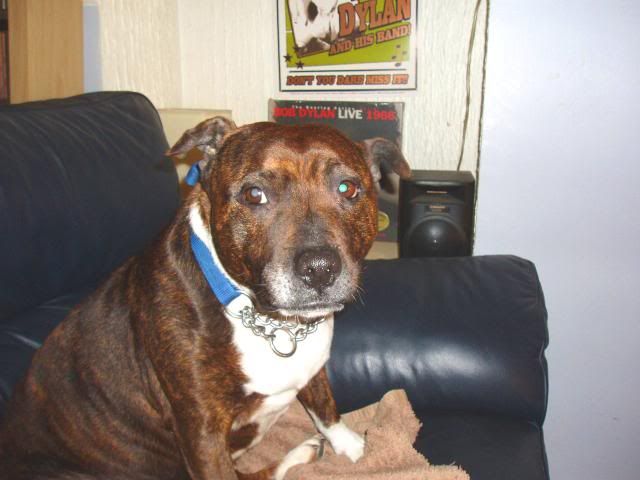 When Maisie arrived in our care she had a long standing ear infection which had gone untreated for a long time. The poor thing was in pain and discomfort with her ears and has had to have a number of vet visits and treatments. Throughout all her vet work she has been an ideal patient, sweet and kind and takes her medicine and any treatment well.
She also has a number of symptoms relating to allergies and this is currently under investigation. She is taking steroids and evening primrose oil at the minute to help to settle her skin down. Her steroids are relatively inexpensive at under £8 per month at the current dose.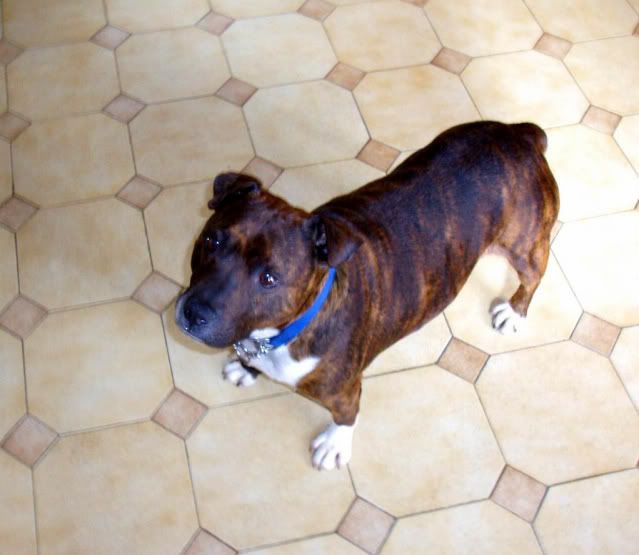 Maisie is a calm and laid back dog in the home. She is not demanding or over active. Once she has had a walk and a cuddle she is happy and will snooze the day away and sun bathe. Maisie is house trained and is happy to be left on her own for short periods. She does love human company and therefore we do not feel that she should be rehomed with full time workers.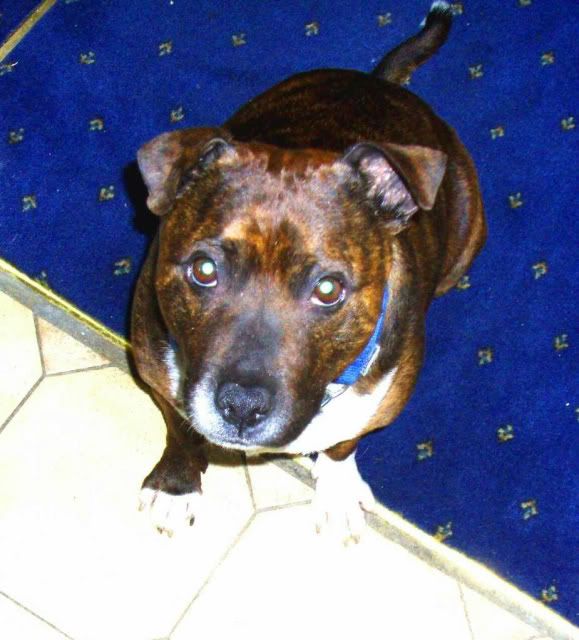 All Hope Rescue dogs are neutered, vaccinated, wormed, flea treated and microchipped prior to rehoming. A homecheck will be required, and you will need to come and meet the dog with your own dogs and family. Hope Rescue rehomes throughout the UK.