Sorry for not uploading these pictures but when I got back from girlfriends I was snowed under with college work. These are the eagerly awaited pictures of the Pomeranian/Labrador pups we have. (Warning some may include me lol)
This is the mum, quite big for a Pom. Her name is Mimi.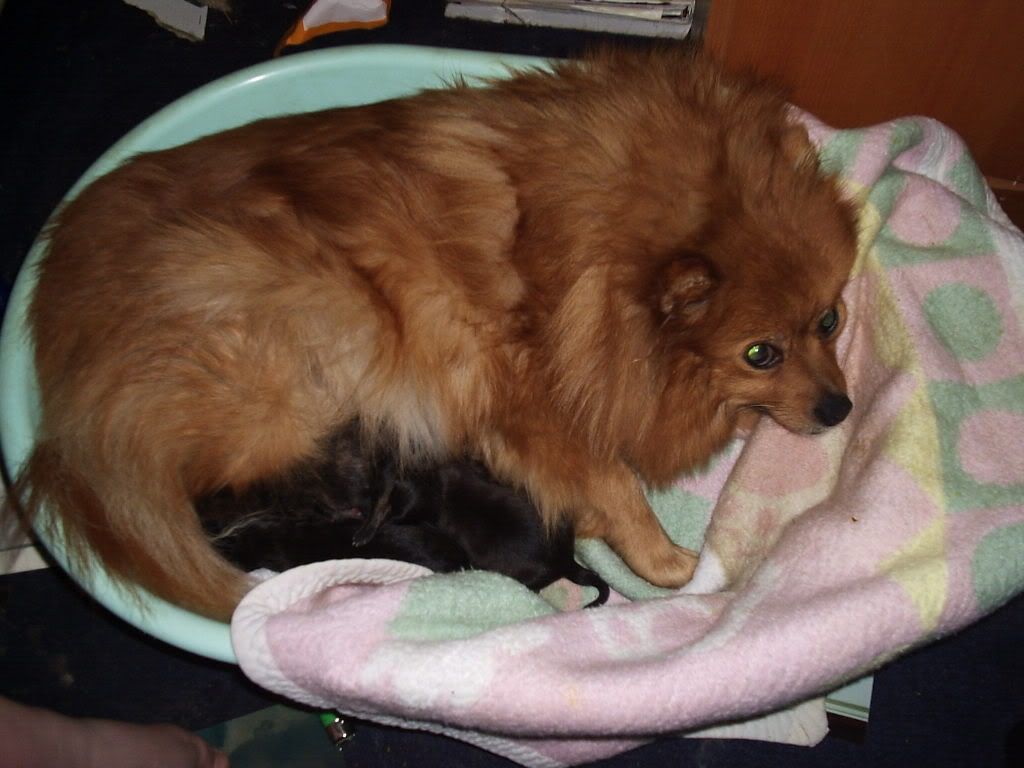 This is her and her pups in the tiny baby cot my girlfriend had, but no worries I came to the rescue.
Heres me with a large plastic bed from wilko's for £12.50. I sectioned off the front of it with a insulating bag from Tescos and covered it in sheets and a blanket.
Heres me and the mummy...with her green eyes.
This is my pup having a nosh, colours from both mum and dad.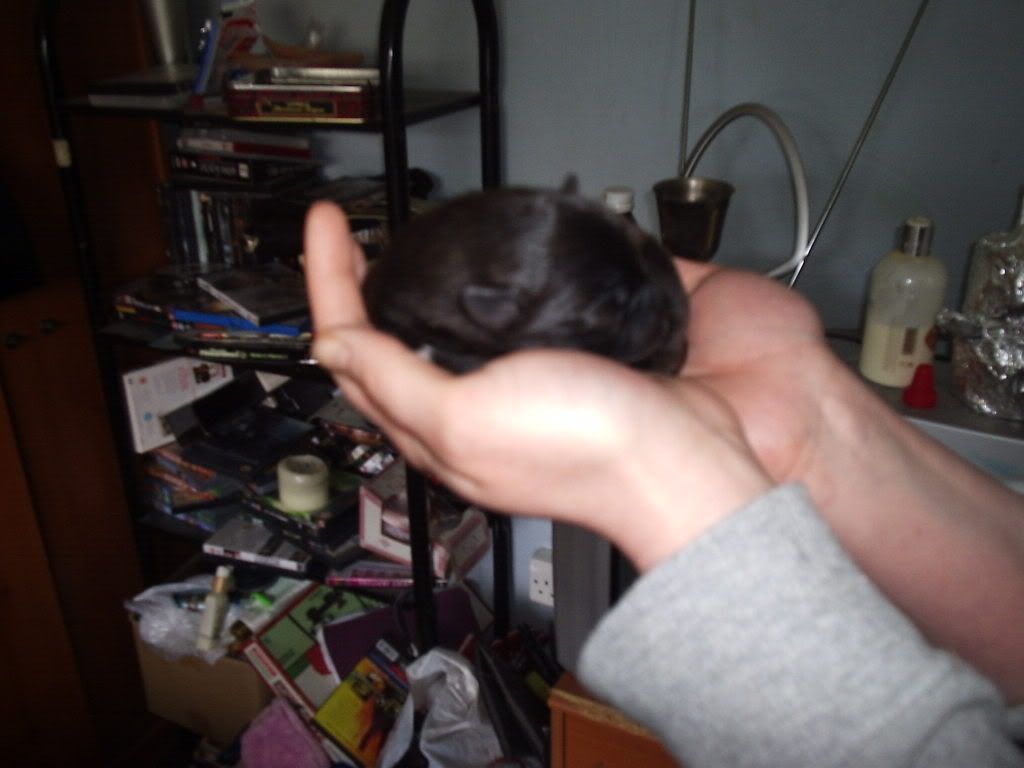 My girlfriend holding one to show you the size.
Best one I have got, four in this one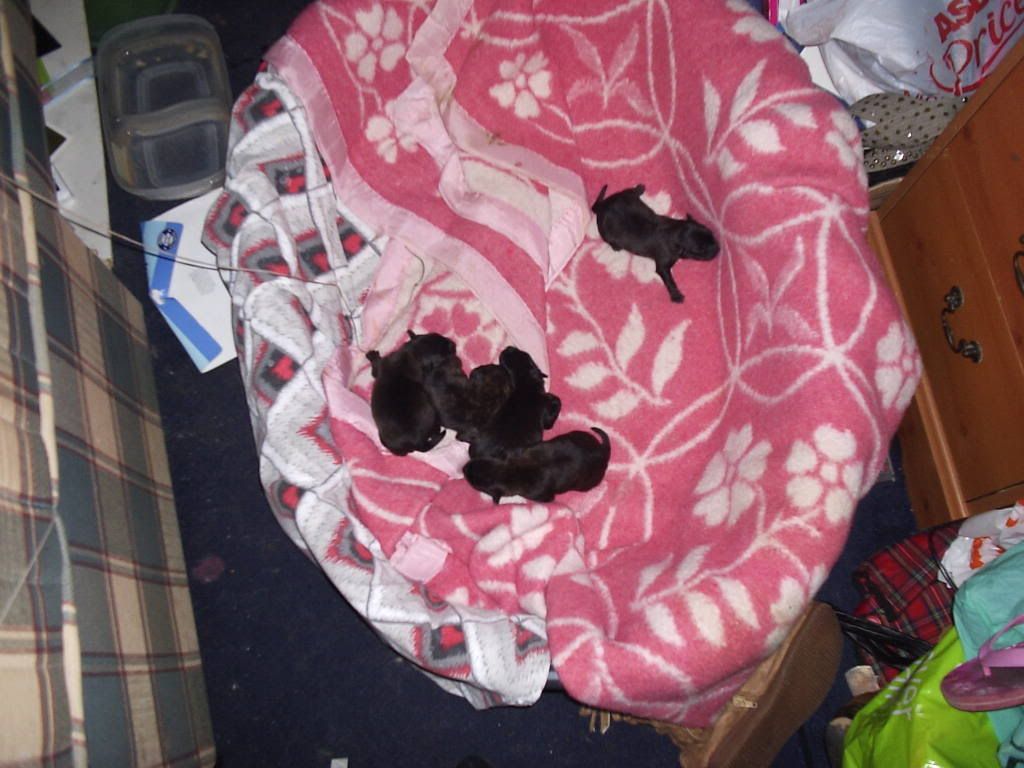 And the puppies enjoying the bed I made em.